A few months ago my aunt Deb planned a weekend where the who family could come back and celebrate my Grandma's 80th birthday. Everyone lives so spread around the country that it's very hard to get everyone home for a holiday like Christmas. It just so happened that the weeked she chose was the same date as the Beer Bottle Open 4 mile in Columbus Grove, the best race in Putnam County.
The Beer Bottle Open was the brainchild of Jerry Bunn and a couple of his buddies back in the late 70s. They were a product of the first running boom and wanted to have a race in Columbus Grove and of course, talking over some beers decided to name it the Beer Bottle Open. The race has been going on since 1979 I believe and is part of the Ohio Grand Prix, a collection of races known for their good courses, locations, and event history. I found out about the race back in 2003 when as a high school junior, I began heading up to CG to run with the CC cross country boys over the summer. I was always amazed at the top ten guys at the BBO and how fast they could run. Most years it is won in low to mid 20s but every now in then you'd have a couple guys going under 20. Back in it's hey dey a few guys went 19:30s. Indeed the course record is 19:07 by Chris Prior, a form Olympic Trials qualifier. I've always wanted to come back home and have a go at the race and this weekend and the Patbird's birthday worked out well.
I realized when I got to CG high school that the weather was good and the wind, which is usually an obnoxious NW Ohio gale, was only a minor nuisance. I also realized when my Dad's sister's and cousins showed up that I'd have a lot of people going crazy cheering for me in the race. The first mile was right on, 5:00. I had a guy to run with half way through that mile since he was doing 800 on 800 off workout. I wish he would have changed his workout to "pace Deters through two miles." Once I got into the second mile and the cone turnaround, I was 10:11 through two miles and I fell off the pace. I tried to concentrate on putting in surges but being out there by yourself with no one else to compete against, it was tough to stay on top of the pace. I realized aafter I did another 5:11 that I would not be near my goal but did a good job of picking it up a bit for a last mile in 5:06. I didn't go balls-to-the-wall but just got in a solid effort because I have a big race at Shamrock next week!
It was a fun race and I wish I could come back and run it more often. Seeing old friends like Eckman, an old CC/track teammate, and running with my cousins was fun. It was also quite hilarious having my family out there going nuts after winning the race. I proceeded to have a bowl of hobo stew washed down with a Busch Light (of course).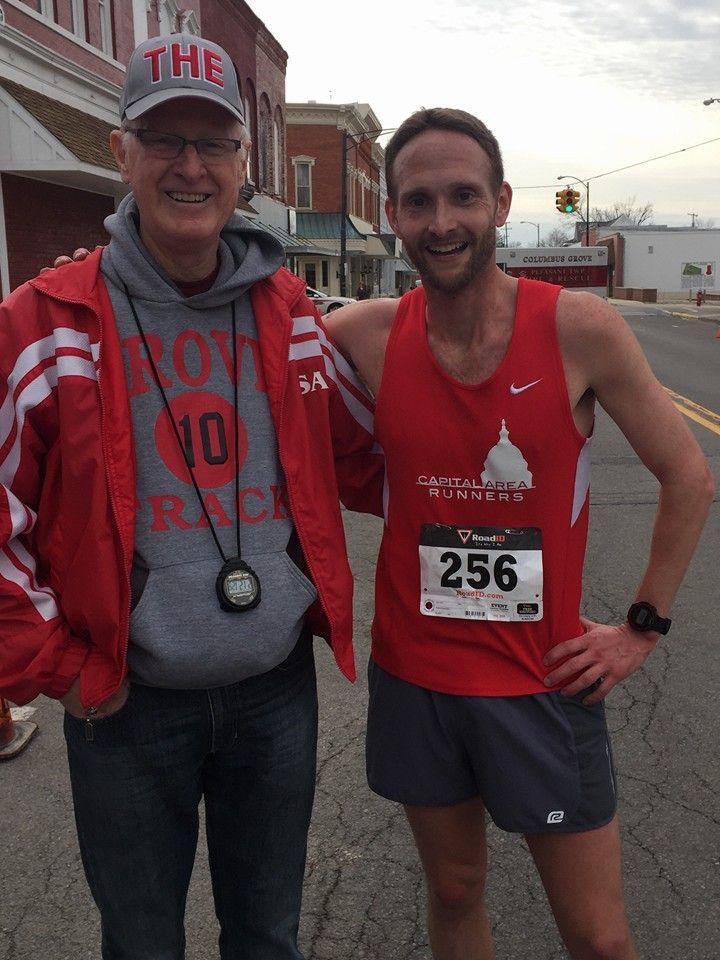 Me and Jerry
The cousins and uncle Dave, who ran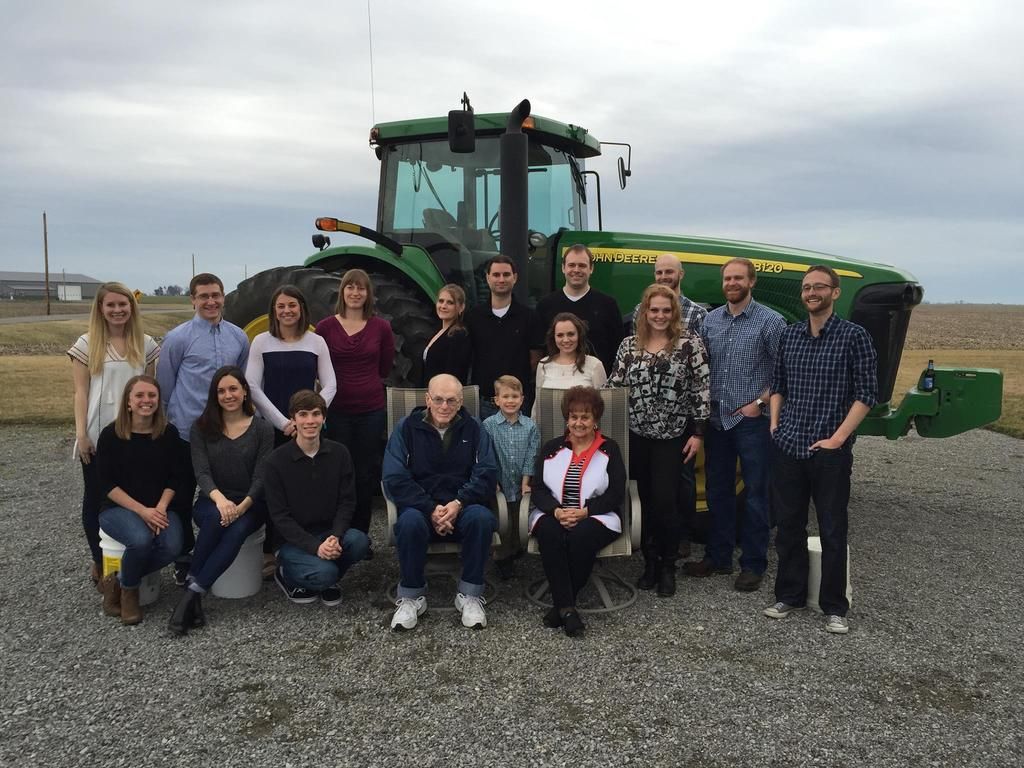 Redbird, Patbird, and all of the cousins.